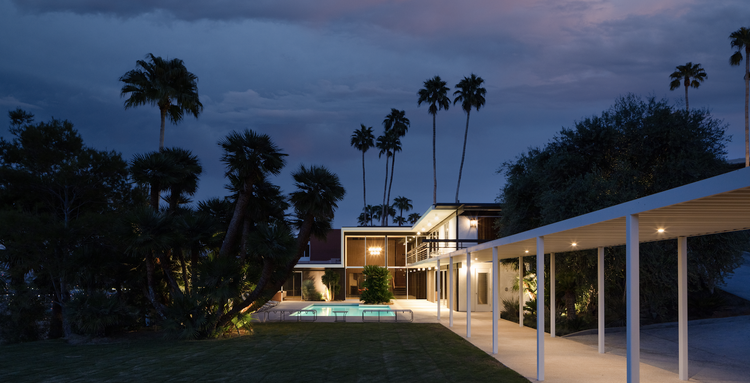 The Steve McQueen Residence
Restoration Project
History
Palm Springs' Southridge neighborhood began in 1961 to create an exclusive hillside community of 22 homes, and young architect Hugh Kaptur was hired by builder Thomas A. Griffing to build a cantilevered steel and glass home.
Music executive Edwin H. "Buddy" Morris was the first owner and purchased the lot next door, adding a driveway and carport and altering the garage into additional living quarters.
Steve McQueen purchased the home from Morris in 1969, brought his motorcycles, spent time with his family and friends, and owned the property until 1976.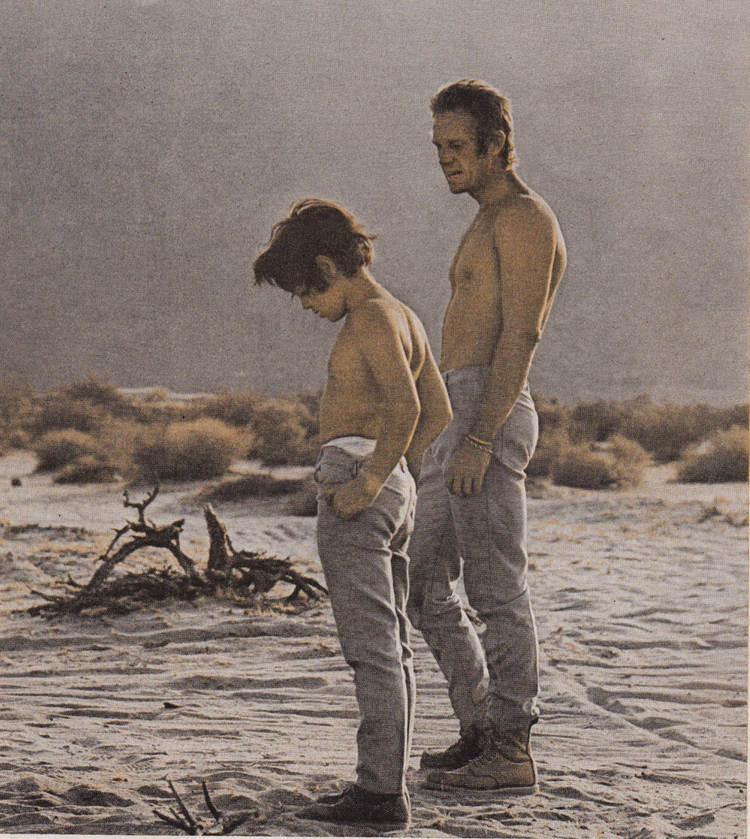 His love of and respect for the Mojave desert was captured by Harvey F. Jones in his 1971 Sports Illustrated interview with Steve and Chad before riding off beneath the surrounding San Jacintos.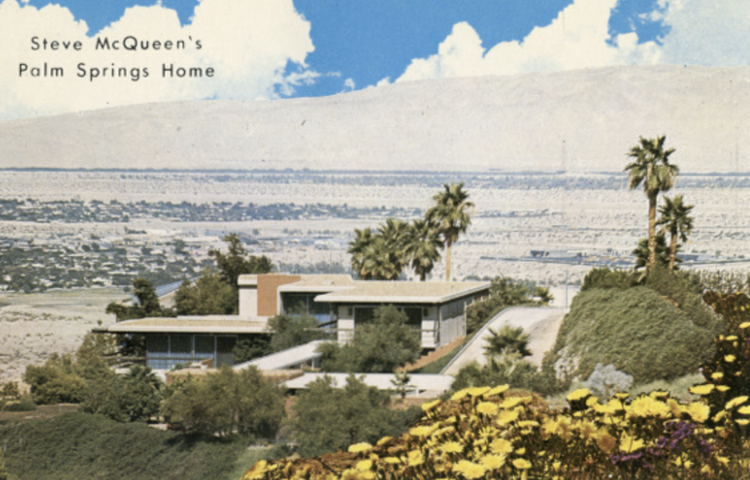 1970's postcard of The Steve McQueen Residence and surrounding area.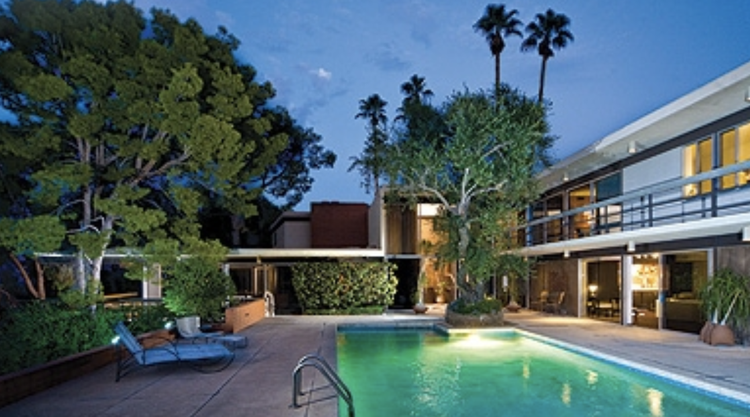 1960's snapshot of the pool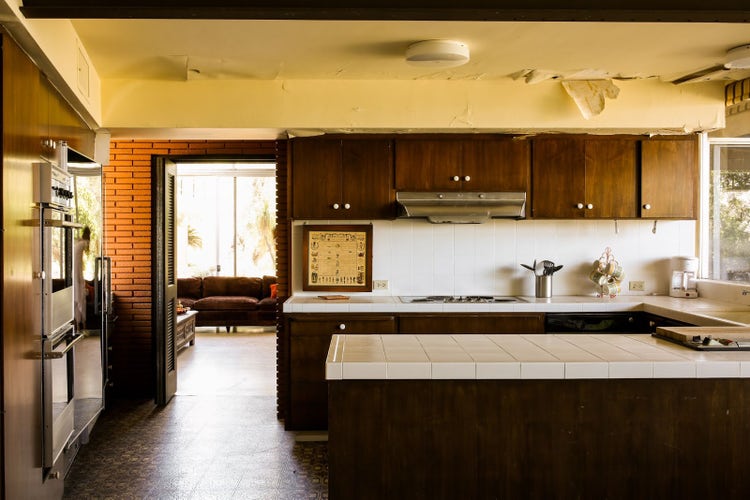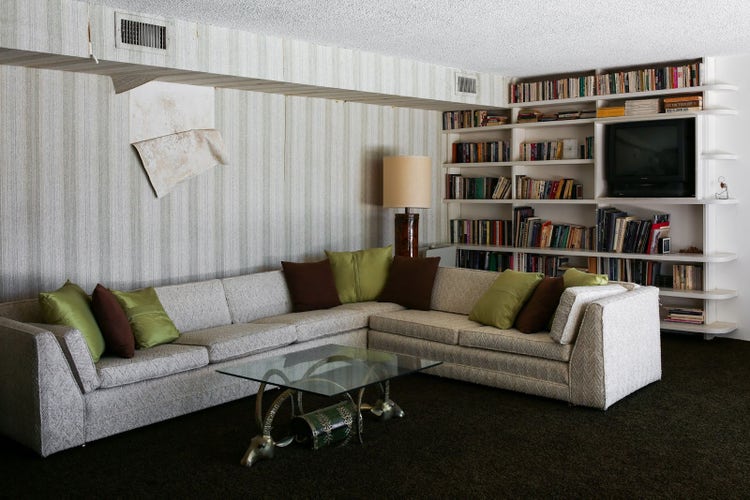 By 2017 the home had fallen into disrepair.
Restoration
In May of 2017, Mark Haddawy began work to restore the badly damaged home. July 29, 2019, The Steve McQueen Residence was unanimously designated a Class 1 Historic Site by the Palm Springs City Council, granting it future preservation and recognition.
Roman brick, rough stucco, and pecky cypress were added with terrazzo and steel in the interiors, which features double height hand-carved doors and Spanish wrought iron fixtures adorn the multi-terraced design.
Restored Edward Fields wall to wall carpets flanked by original pecky cypress walls, indoor to outdoor terrazzo floors, and large vintage Hans-Agne Jakobsson chandelier overlooking the dining table and pool patio.
Pecky cypress paneling and folding bar doors with restored bamboo paneling in the home's pool-facing rumpus room.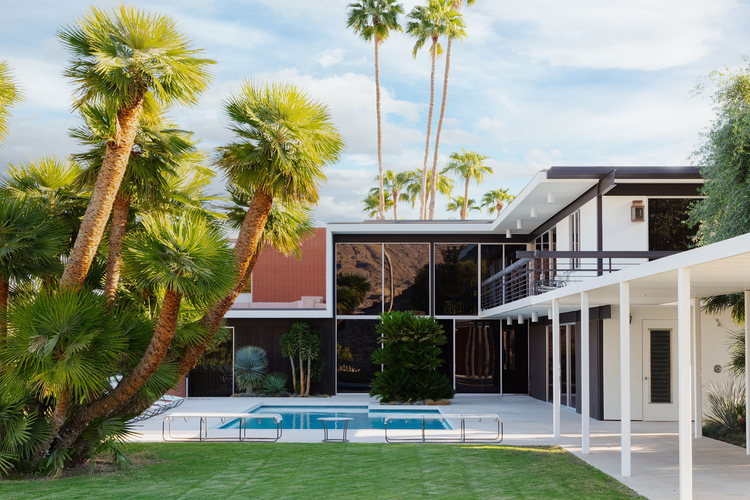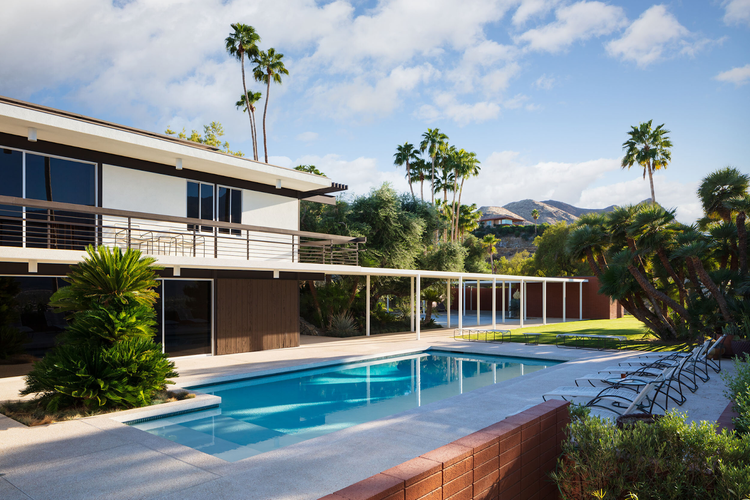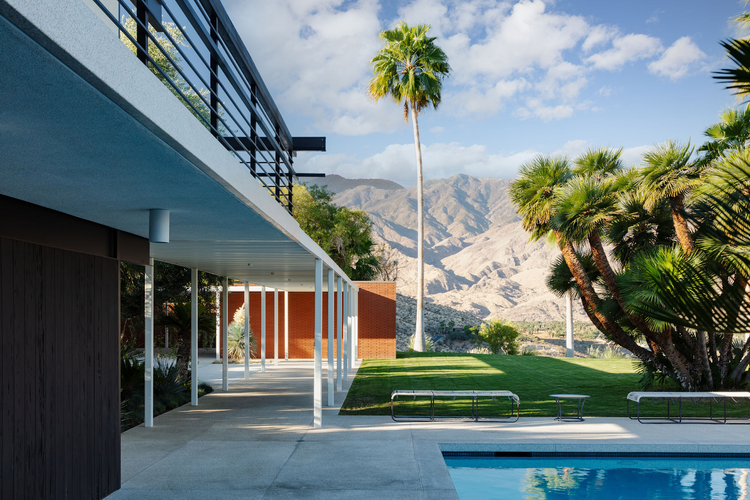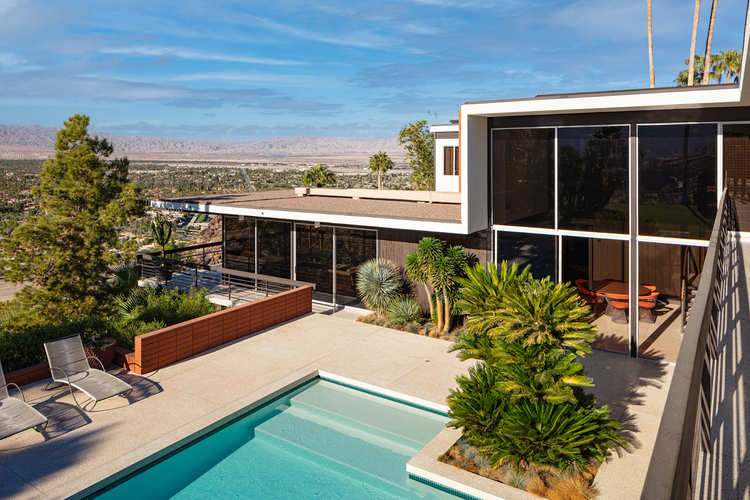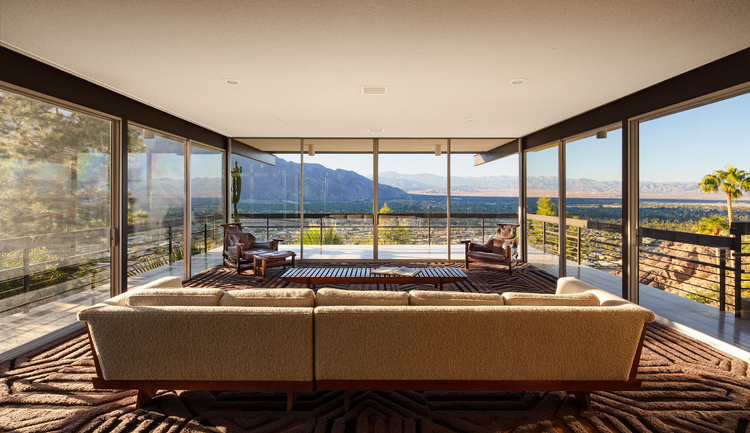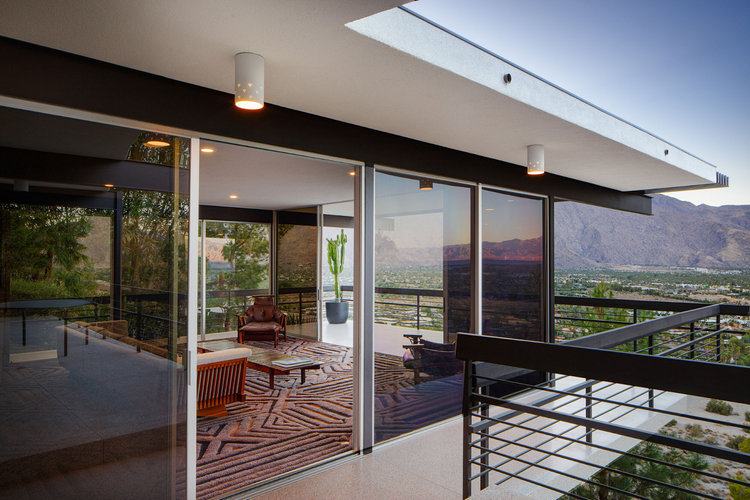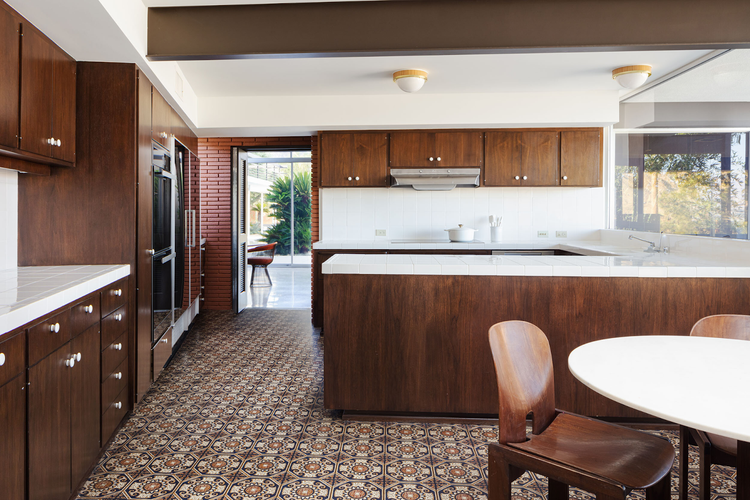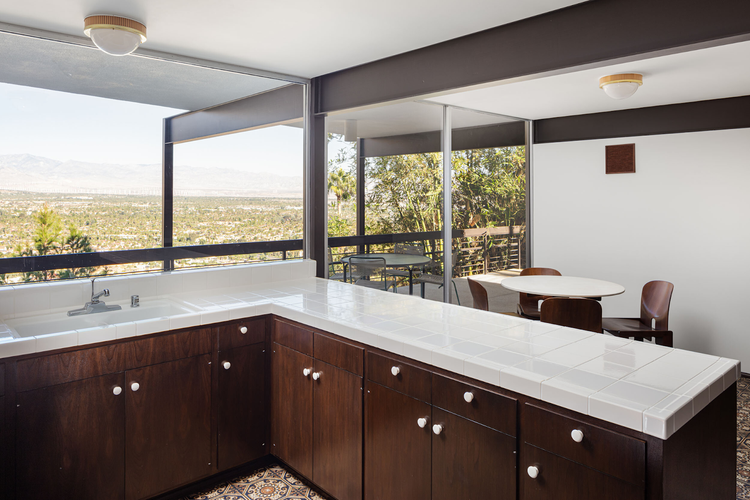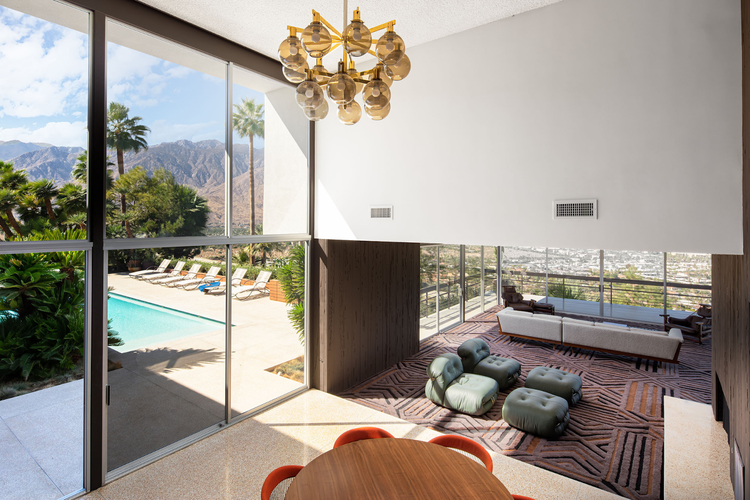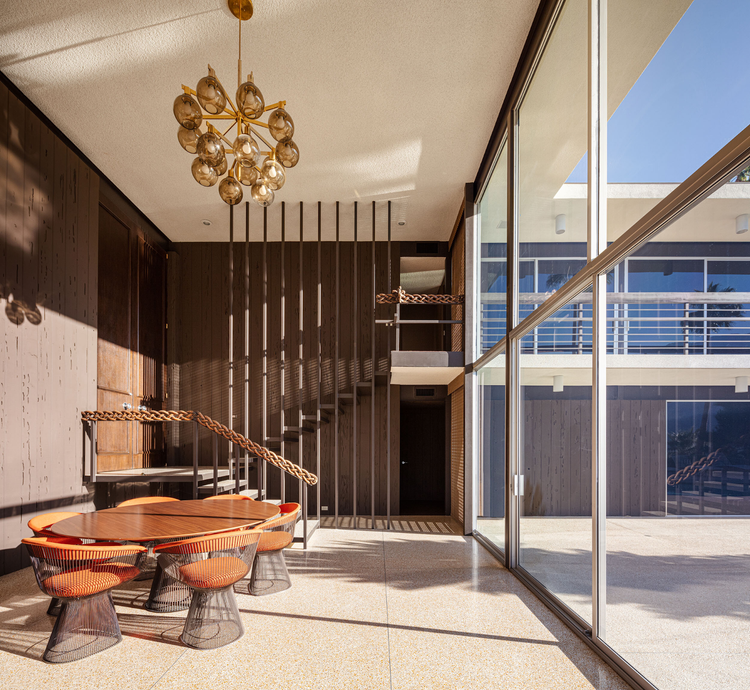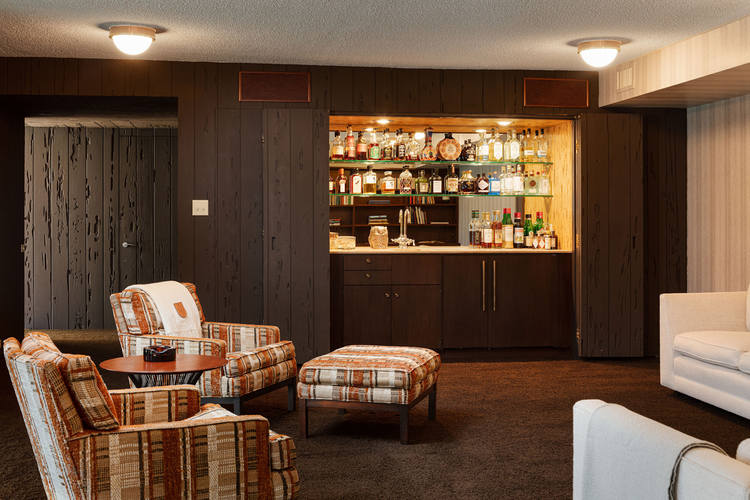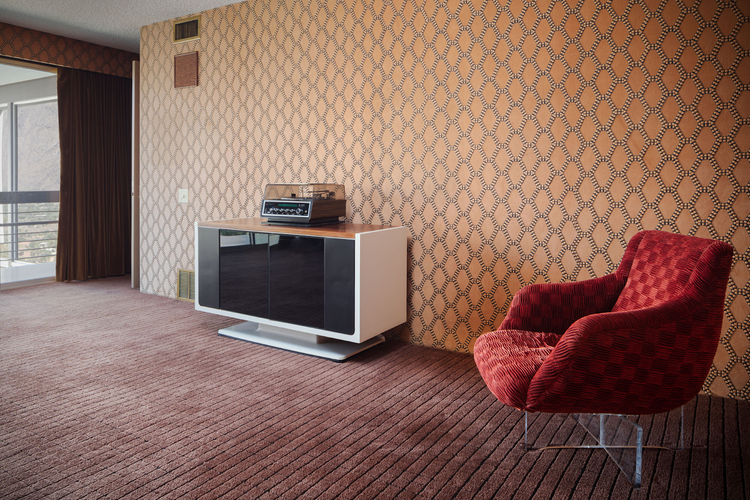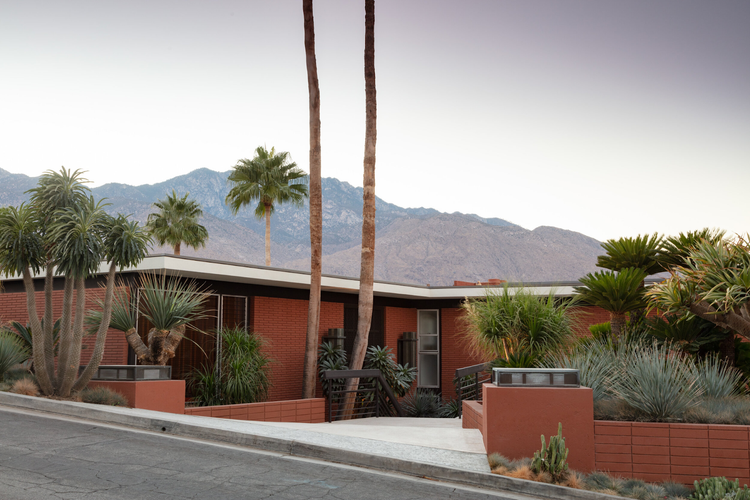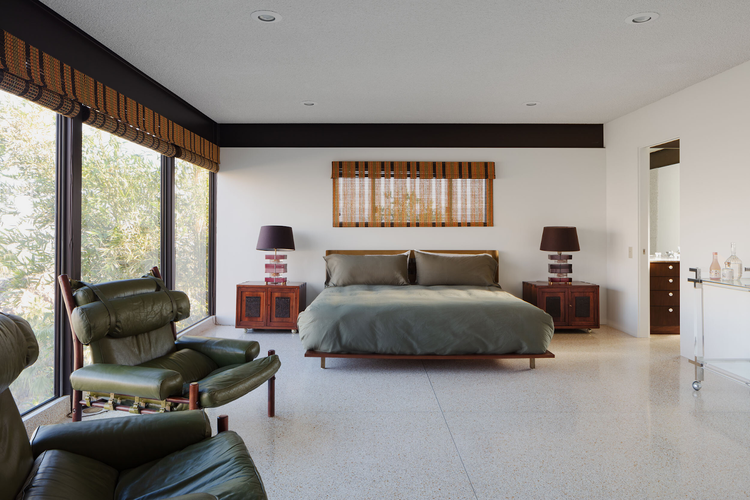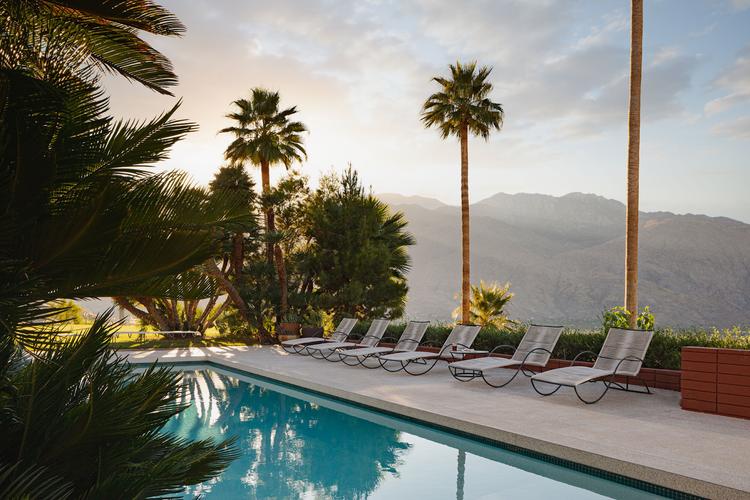 ​​